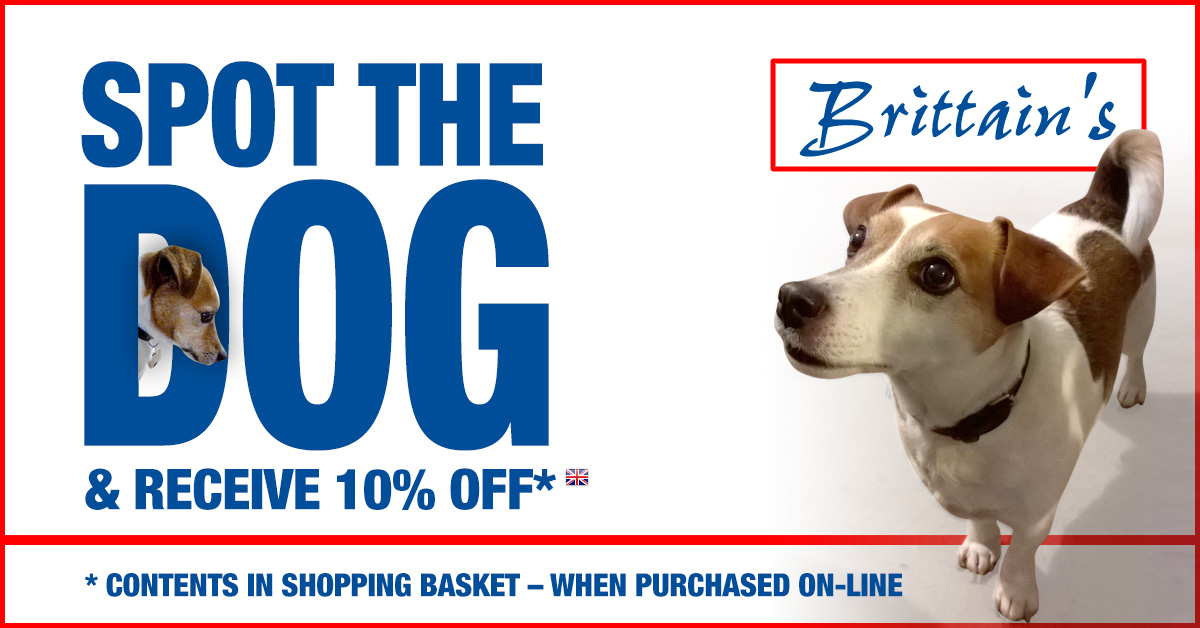 How does it work ?
In recognition of Oscar's Birthday (Brittain's Dog) we are offering everyone a 10% DISCOUNT off their basket total when they find Oscar hidden somewhere on the website.
Oscar's photo has been added to one of our products – all you have to do is find the photo and send us an email telling us where he is.  If you're correct we'll send you the voucher code for 10% off – to be used as often as you like for that month.
The offer is only available when you place your order online.
Oscar will move every month and a new code will be provided.
EXAMPLE OF HOW WE HIDE OSCAR :